How RPA Can Help Your Law Firm Better Manage Its Accounting Processes
When it comes to your law firm's finances, it can be frustrating feeling like you spend more time managing the books than on billable hours. After all, you spent all those years studying law to be a lawyer, not an accountant.
Besides wasting valuable time that could be spent on clients' cases and earning revenue for your firm, using old-school manual accounting procedures like Excel spreadsheets can lead to costly errors and numerous inefficiencies.
Fortunately, there is a solution. More and more law firms are increasingly adopting Robotic Process Automation to help with their accounting, including bank reconciliation and close procedures.
To help give you a better understanding of how this innovative technology can transform your day-to-day operations, we'll outline some of the key benefits of RPA and how you can implement it within your law firm.
What is RPA?
Robotic Process Automation (RPA) uses software to carry out repetitive, everyday business processes that would otherwise be performed manually by a human. RPA bots can take care of almost any repetitive, mundane, time-consuming business task, which enables you to shift your focus towards higher-value tasks.
So why is this more advantageous than having your regular human staff perform the same tasks?
The benefit of RPA is that bots are highly efficient and can perform tasks 20 times faster than humans, without the risk of human error. Plus, they operate at 100% capacity 24/7. They don't take breaks, sick days, or vacation.
With RPA bots deployed, it gives your employees more freedom to focus on higher value priorities, so they feel less bogged down by repetitive, mundane tasks.
Plus, utilizing RPA can lead to significant operational cost savings, and save your business 40-70% in labour costs. Aside from these staggering advantages, there are many more benefits that implementing RPA will provide to your business.
How Can it Help With My Law Firm's Accounting Processes?
When it comes to financial reporting and general accounting tasks, RPA is an effective solution that can help help finance and accounting teams automate the following procedures:
Invoice distribution
Gathering and reconciling tax-related data
Monitoring customer payment information
Cross-checking vendor's invoices with the purchasing order
Processing expenses
Updating general ledgers
Accounts Receivable and Accounts Payable
RPA is also ideal for automating the following bank reconciliation and close procedures:
Onboarding new reconciliations
Facilitating month-end reconciliations
Taking care of inter-company reconciliation
Managing foreign currency accounts
Conducting balance sheet substantiations
Validating payments
Checking for duplicate payments
Checking line items of the bank statement against the general ledger
Matching receipts for debit and credit card transactions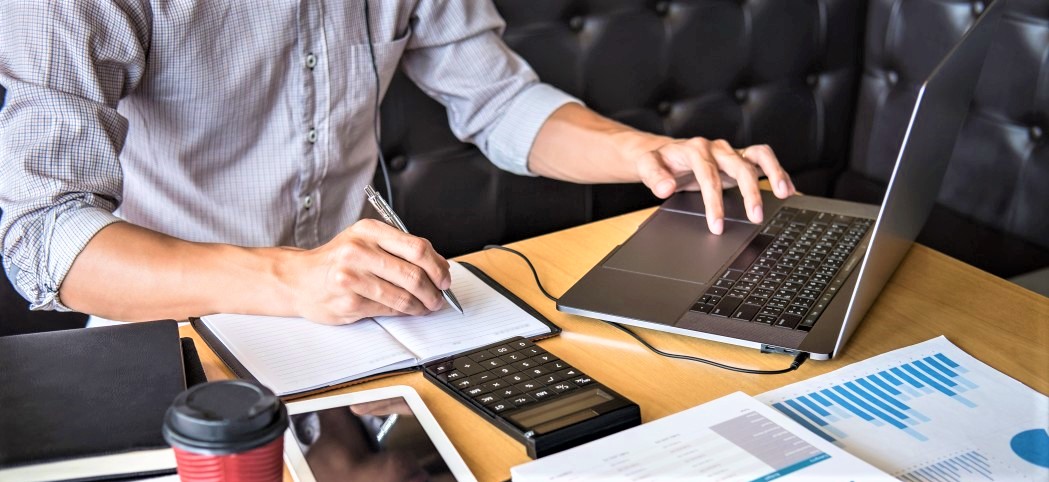 What are the Benefits of Using RPA for Accounting Processes in your Law Firm?
When it comes to your legal accounting processes, RPA is an incredibly effective tool being used by many businesses both within and outside of the legal sphere.
The following are a few of the most significant advantages of adopting RPA to help automate your accounting processes:
Tasks are completed more quickly and with fewer errors
Reconciliation history is recorded every step of the way and can be fully tracked
Processes are streamlined, simplified, and more uniform, regardless of how many companies, businesses, banks, and accounts you are managing
Data and calculations are more accurate and compliant
Errors can be discovered and corrected before they affect any calculations or downstream processes
If any unmatched or suspicious transactions are found, RPA will send the records for further validation
Complex inter system reconciliation is eliminated
Processes can be completed with fewer tasks and steps, and with less manual work
Reporting is simplified and can be submitted to all relevant parties worry-free
With 100% accurate reports, you can trust that all tax payment information is correct/li>
Additional Legal Processes That Can be Automated Using RPA
While this article has focused primarily on the automation of accounting processes, RPA can also be used for numerous other processes within your law firm. Here are some examples:
Managing contracts
Performing risk assessment
Conducting legal research
Document automation
Client communications
E-discovery
Complex inter system reconciliation is eliminated
E-billing
And more
By automating these processes, you can significantly reduce the burden on your law clerks and paralegals, enabling them focus on higher priorities.
What are the Challenges Without RPA?
Without automation tools in place, law firms will continue experiencing significant challenges with their existing processes, leading to issues such as:
Wasted time
Wasted money
Lack of productivity
Inefficient processes
Errors
Inconsistencies
How You Can Get Started
Are you satisfied that RPA will help take your day-to-day operations to the next level? If so, get in touch with our team of automation experts.
Whether you are a beginner to automation or are already familiar with RPA solutions, our team at Thrive Automation will make sure you feel fully supported and empowered to implement RPA in a way that helps your business reach its full potential.